Dear Teachers, Retired Teachers, and Friends,
Once again, I want to welcome you to the K12IRC.org website, version 2. I am sure many of you have many questions. Walk this journey with me.
Who am I?
My name is Pamela Choate, but I also go by Pam. I have been in education for 35 years and I have an EdS in Curriculum and Instruction.
I was a homebound teacher for the first ten years in public education. The next fifteen years, I was a Technology Specialist for a middle school. When I retired from the school district, I went to work for the local university as a Student Teacher Supervisor and taught Technology in Education, Introduction to Education, Human Development & Learning, and Secondary Methods. I also was an adjunct instructor for two other universities.
Over the years, my passion in education moved to training, supporting, and encouraging educators in technology and curriculum.
K12IRC.org's background story
Back in the 1995, the National Science Foundation saw a need for an index site like Yahoo, but dedicated specifically to educators, explaining the Internet and indexing and organizing education specific resources. The Virtual Public Library – Instructional Media Center – vpl-imc.org – was the result of that 1995 NSF initiative.
As with most initiatives, funding eventually ended for the web site. Rather than shutting down this resource, Dr. Bonnie Tenenbaum, one of the original site creators, adopted the site on behalf of the Bonnie and Marty Tenenbaum Foundation.
Dr. Bonnie Tenenbaum continued to maintain this website until her death in 2020. After her passing, the Foundation explored several different options, including transforming the website into a peer maintained, wiki type website. Unfortunately, teachers have very little spare time, especially in the middle the upheavals brought on by the COVID-19 pandemic. So the call went out for help.
I replied to an email
Last April, I was searching for some new lesson plans to introduce to my university class, Technology in Education. I already had K12IRC.org bookmarked in my list of lesson plan websites. While I was researching the website, I saw a box at the top asking for some help. So, I emailed and ask what they were looking for. After two Zoom meetings, I was hired to restructure, recreate, and redesign the website.
The Journey
I began the journey of researching, redeveloping, and designing version 2 of K12IRC.org to meet the educational needs of the PreK-12 community today. The main goal was to make K12IRC.org a one stop location for teachers to find lesson plans, strategies, resources, and encouragement.
I know that time is a valuable commodity for teachers!! So, I will continue to provide updated Internet resources for teachers. As of today, K12IRC.org has 3000+ resources with 190+ lesson plan websites available for teachers.
The Invitation
Last, but not least, I invite you to join me in making this website the best it can be. Over the next several months, I will introduce to you what the K12IRC.org has to offer to the educational community, to students, and families. You can sign up for the newsletter [see the form on this page]. You also can join our Facebook group. Share K12IRC.org with teachers in your community.
Well, that's our story. I thank the Bonnie & Marty Tenenbaum Foundation for giving me this opportunity to continue with this project.
Thank you and have a great day!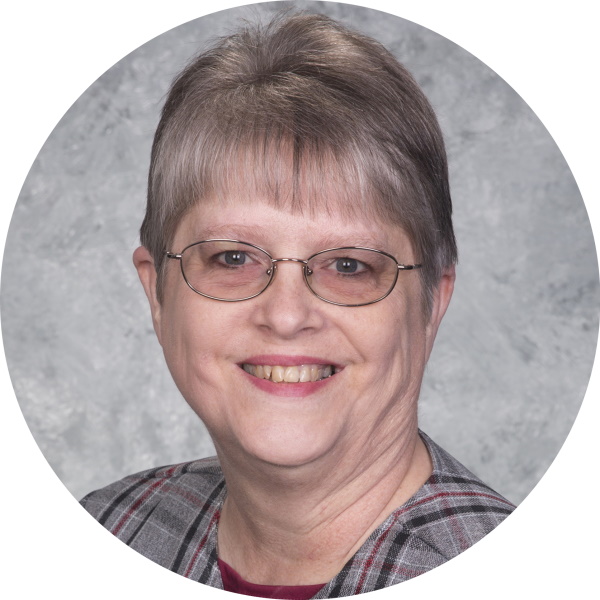 Pamela Choate Director, K12IRC.org
Stay tuned. More to come!
Helpful links
Pamela Choate has assumed Dr. Bonnie Tenenbaum's position as "Head Librarian" for K12IRC, and we've launched a new version of the website!
This is Pamela's welcome letter to everyone.
Welcome to the new and updated version of K12IRC.org!!
Today, the K-12 Internet Resource Center catalogs over 2,700 web and video resources. Plus, over 100 lesson plan resources.  
I have been in education for 30 years, both in K-12 and higher education. What I have discovered is that time is a precious commodity for teachers. There is never enough time to research the Internet for lesson plans, activities, resources, and technology tools to enhance the curriculum and engage students.
Today, the Internet is flooded with educational materials and topics.  Plus, technology changes daily!!  The goal of K12IRC.org is to make it easier for you by providing a one-stop area for a variety of lesson plans that you can incorporate into your class today. 
Dive in.  Click on Lesson Plans. Do a search or peruse the topic buttons on the homepage. Find a lesson plan or video you can show your class tomorrow. Students can find learning games to remediate or improve their learning. Families can find current information on how to help educate their children.
Again, welcome back. Share with your colleagues about our website. Go join our Facebook page. I look forward to this new journey with you. Stay tuned for more information about K12IRC.org.
Pamela Choate
Director K12IRC.org