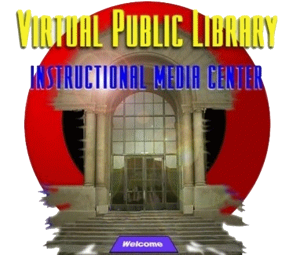 The K-12 Internet Resource Center catalogs started with 2700 web and video resources of interest to the K-12 community. Plus, over 100 lesson plan websites were provided.
K12IRC.org is an entirely free-to-use resource. We are a project of the Bonnie and Marty Tenenbaum Foundation. They cover all site costs. All the contents on this website can be accessed without payment, registration, or e-mail address.
Contact Us
Facebook Group
The best way to communicate with us is thru our Facebook group. There, you can leave comments, make suggestions, see what fellow educators are doing and more.
https://www.facebook.com/groups/k12irc
Mailing Address
K12IRC.org
c/o Lodestone Systems
3038 N. 34th St. #3
Phoenix, AZ 85018-6905
We do not have a public email address, as they are quickly inundated with spam. To contact us, please use our Phoenix mailing address or the Facebook group.
Stay In Touch
If you would like to keep posted on what's going on with K12IRC.org, the best ways are to get on our newsletter mailing list or join our Facebook Group.
Our Newsletter comes out monthly, keeping you posted on the latest news and updates to K12IRC.org. You can subscribe here or using the form to the right (or bottom) of this page.
FYI: We use MailerLite to handle our Newsletter mailing list. Our mailing list is confidential and not shared or sold to anyone. If you need to unsubscribe, click on the Unsubscribe link at the bottom of any newsletter email.
Learn More
You can learn more about us by browsing the News & Information section of our website. Our Privacy Policy can be found here.