Normally, we'd cover interesting new topics, welcoming you back to another school year. This year, however, is anything but normal.
Some teachers have already quit. More are thinking about it. Some schools are going fully on-line. Others will be in-person only, or various combinations of in-classroom and remote learning – with all the "challenges" that brings.
We wish we had all the answers for you – a set of resources that would solve every issue and allay your fears. Alas, no such luck. We're all in this experiment together.
Maybe the focus should be on ensuring you and your students will be here for 2021 and 2022. We may end up a bit behind academically, but we'll still be here to enjoy life and its challenges going forward.
We continue to add new items to the COVID-19 Resources page. Recent posts include how to test if your mask is working (a great project for students), an easy way to help medical researchers, and a place to vent and learn how other teachers are dealing with this school year. learn more…
Find information on best practices, how to get started, and other ideas for remote learning. Learn how to use your cell phone as a document camera. And check out the Related Topics links for additional ideas. learn more…
Students – and teachers – can get stressed out even during the best of times. This pandemic has made stress pretty much universal, reaching down even to the youngest students. Learn identification and strategies to help and support yourself, your colleagues, and your students. learn more…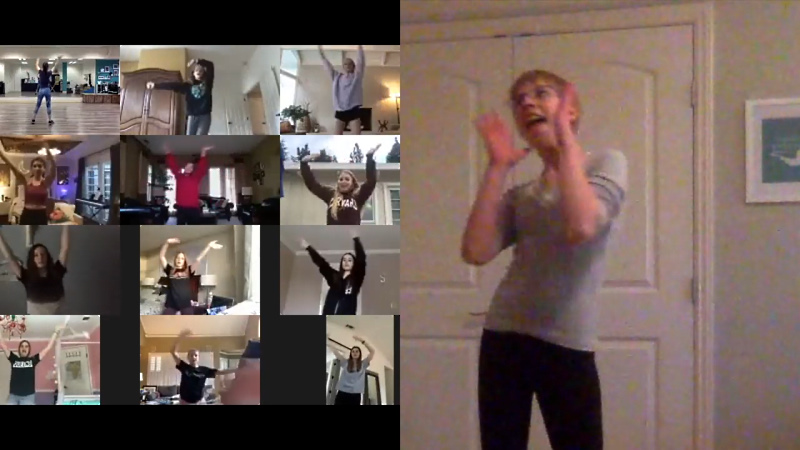 You may not all be in the same room right now, but your students can still perform together. Check out this example, a dance number from High School Musical created using Zoom. learn more…
Sometimes classmates have to deal with their friends being in hospitals, or worse. Hospitals and medical treatment can be scary to kids (of all ages). Here's some ideas to help your students. learn more…
YouTube videos are free, but the ads can be annoying (and sometimes inappropriate). Learn how to reduce or eliminate the ads, and how to play YouTube and other videos within Zoom. learn more…
---
Next time someone asks "how hard can teaching be?" just give them a copy of this newsletter. 🙂